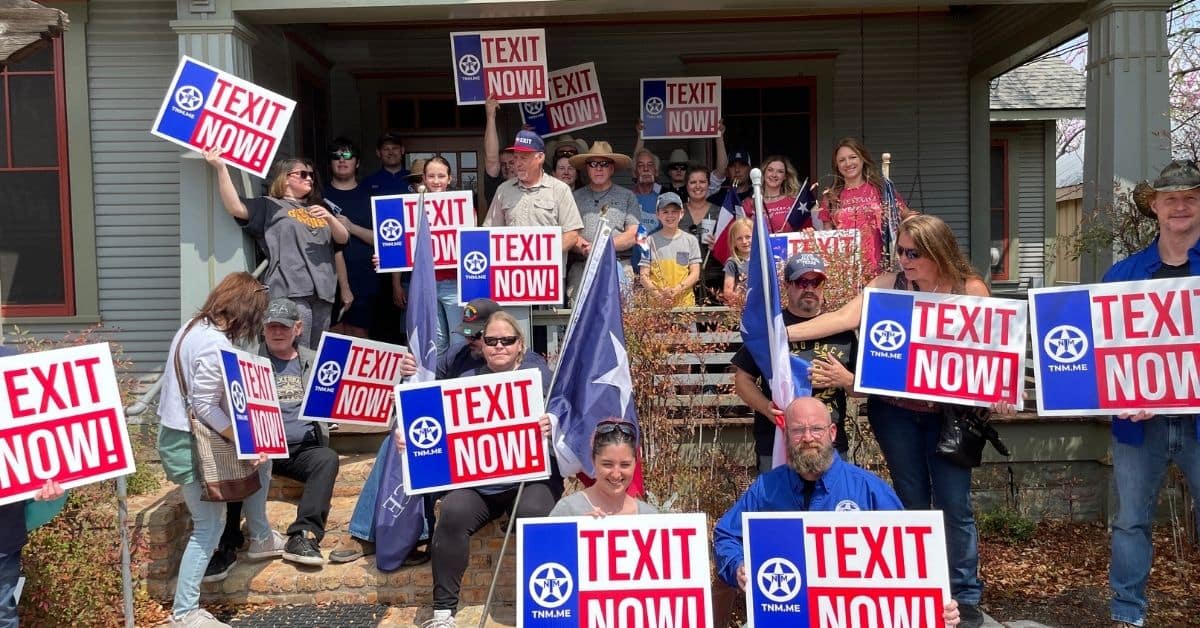 Free and independent state.
The first words of the Texas Constitution declare that Texas is a "free and independent state." It goes on to say that the "perpetuity of the Union depend(s) upon the preservation of the right of local self-government, unimpaired to all the States." The federal government has failed to live up to its obligations under the US Constitution and tramples our right of self-government daily.
In short, Texans are tired of living under 180,000 pages of federal laws, rules, and regulations administered by 2.5 million unelected Washington bureaucrats. Texas taxpayers overpay $103-$160 billion annually into the federal system while burdensome regulations and rampant inflation and debt threaten to destroy the opportunity of prosperity for future generations of Texans. To the federal government, our fundamental God-given rights are up for negotiation and subject to being eliminated at the stroke of a pen by an unaccountable, unelected federal judiciary.